Physical Education
Featured focus
1. Better fitness, skills, develop potential
MVPA60 (raise students' exercise hours)
According to WHO guidelines in 2010, youth aged 5 to 17 should exercise not fewer than 60 minutes of moderate to vigorous physical activity (MVPA60) every day.
To raise the level of physical fitness of our students, since 2017-2018, we actively promote an energetic and healthy school policy, assisting students to lead a healthy way of life. Through optimizing school recess areas, promoting various sports activities & school team training, we help students increase their exercise hours during spare time to reach the WHO guidelines. Students in school sports teams will further develop their potential and enhance their physical as well as mental health.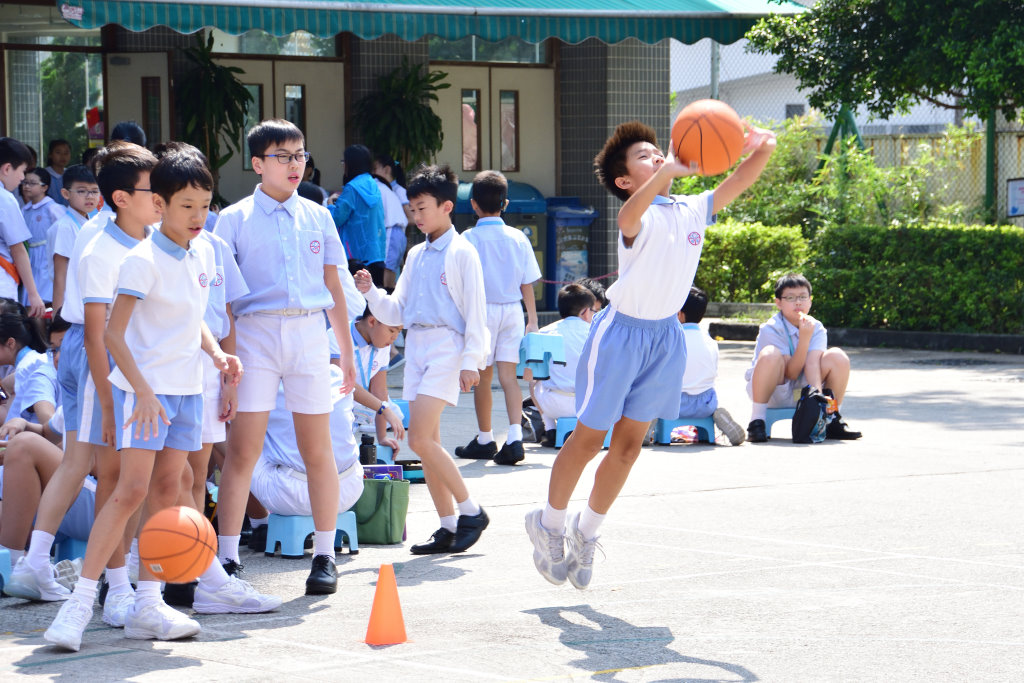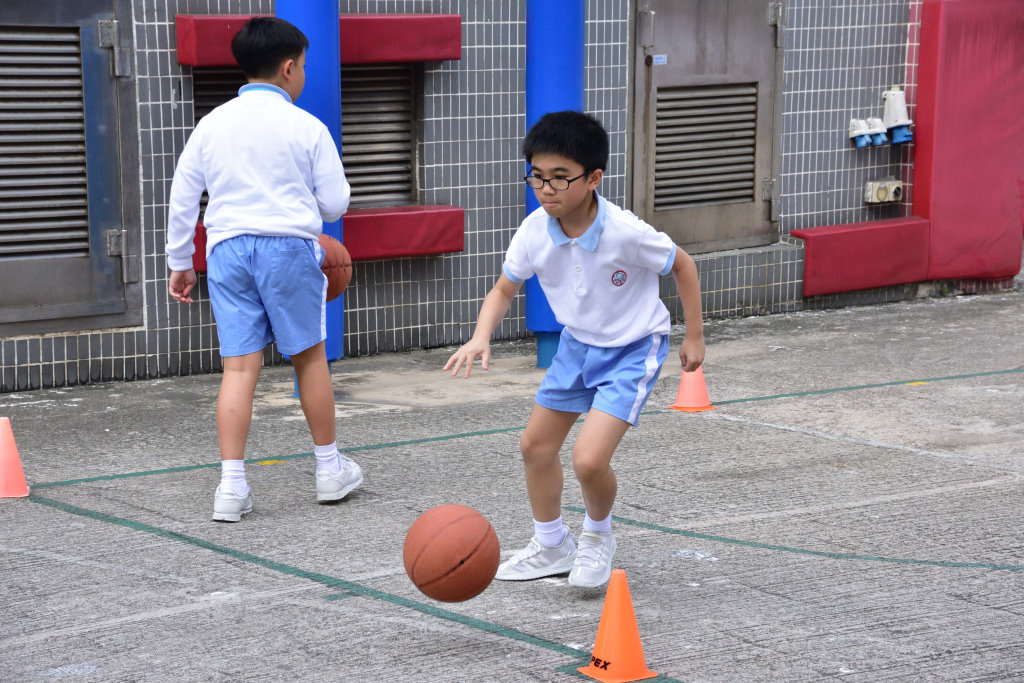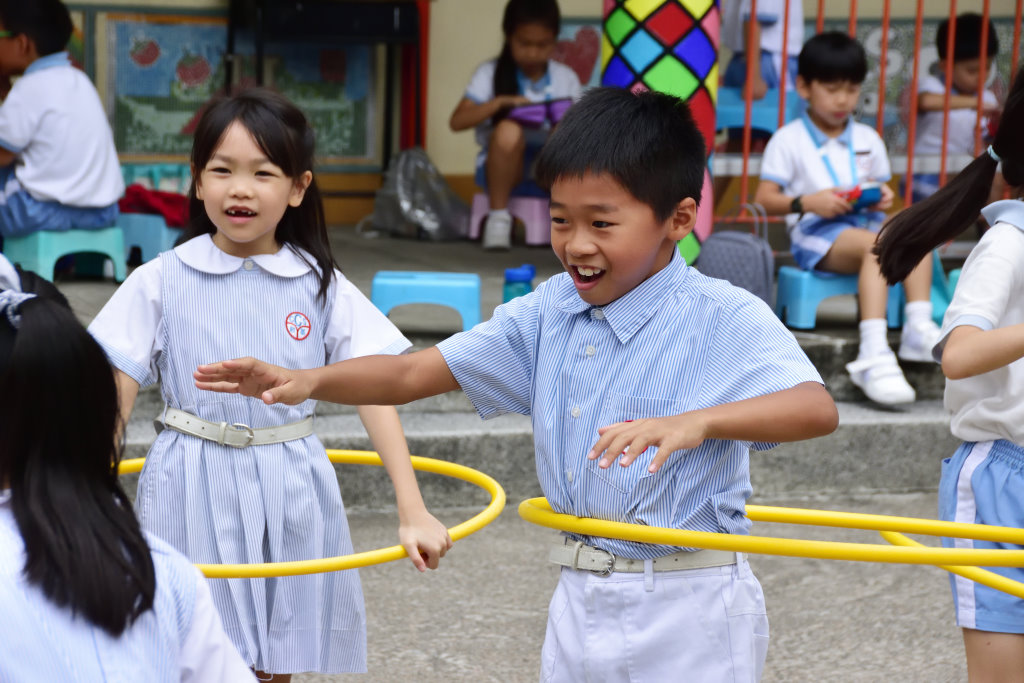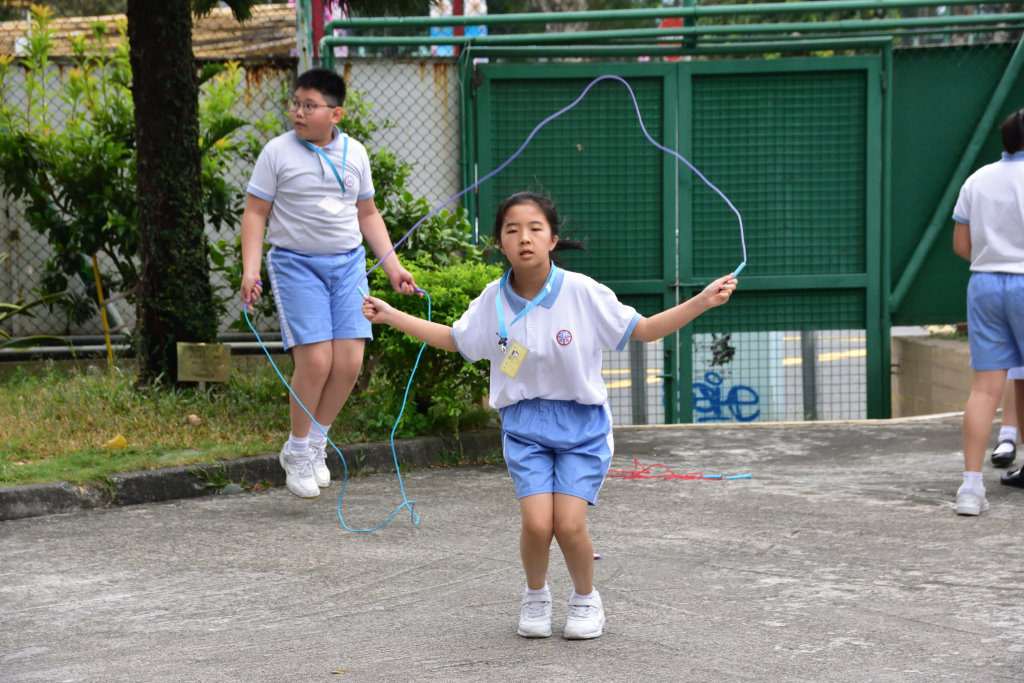 Our sports department is dedicated to promoting all kinds of sports: exercises during breaks and participating in competitions both on and off campus (including water sports meet, sports day, inter-school competition, invitational races, etc.)
By providing diversified sports activities in a broad learning environment, we help students develop more holistically.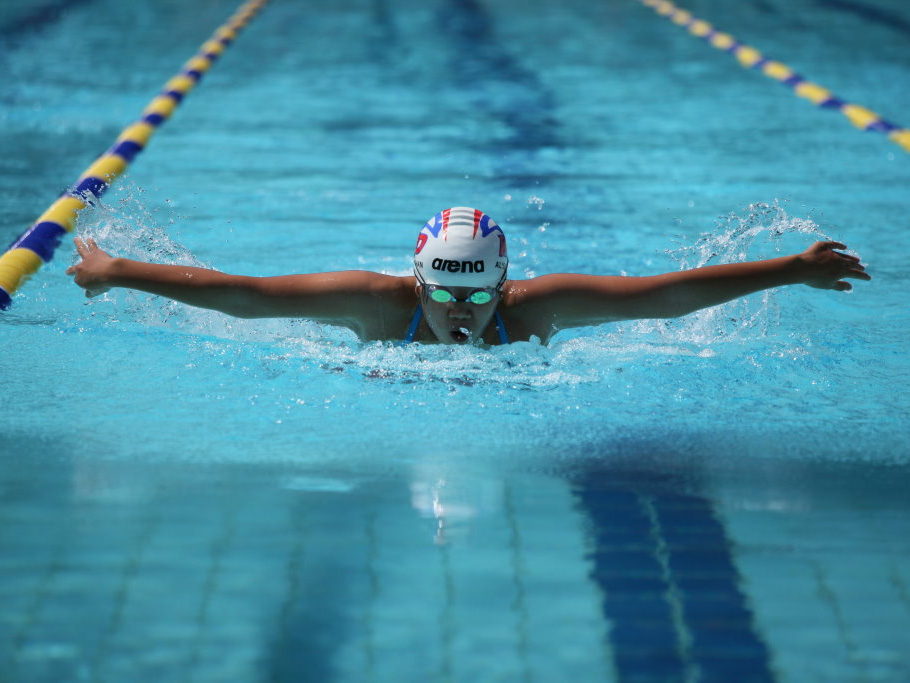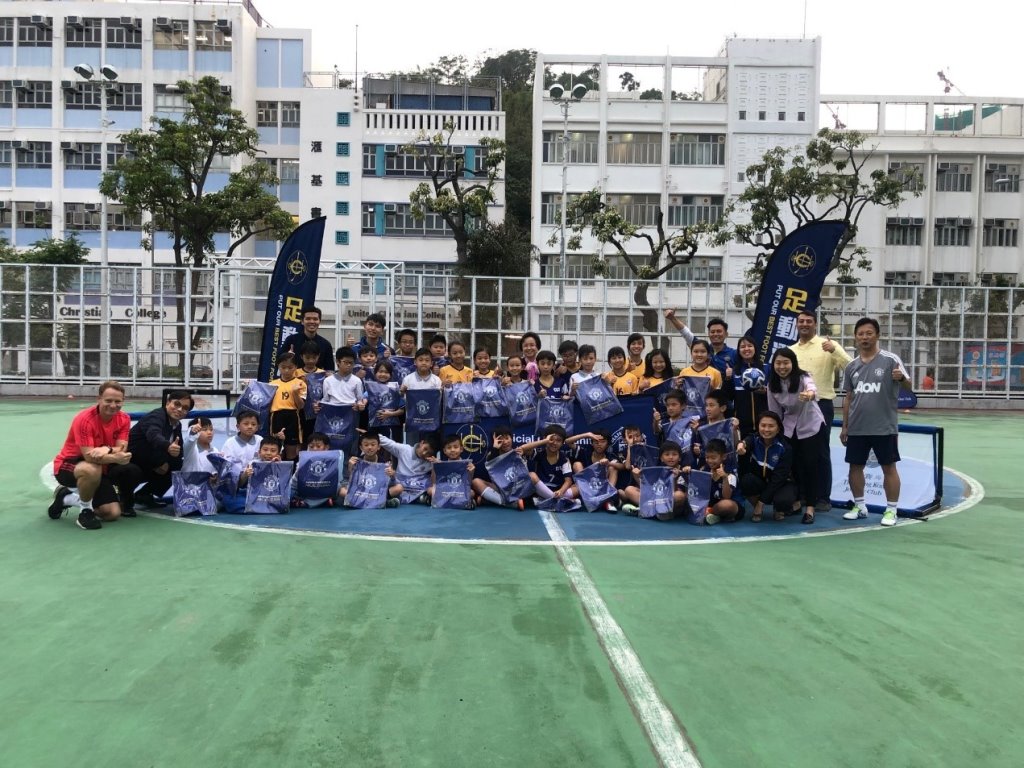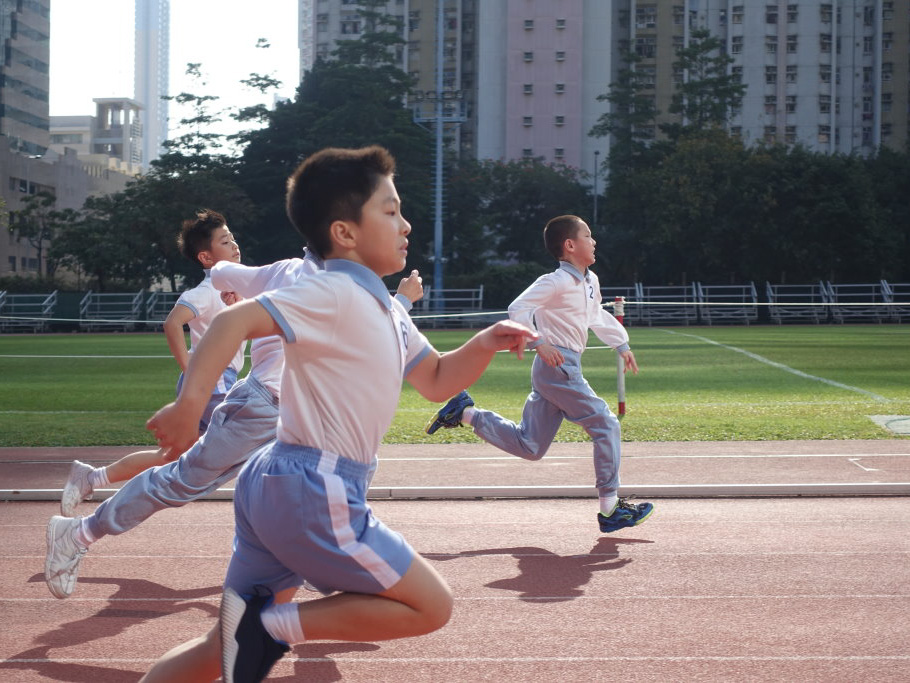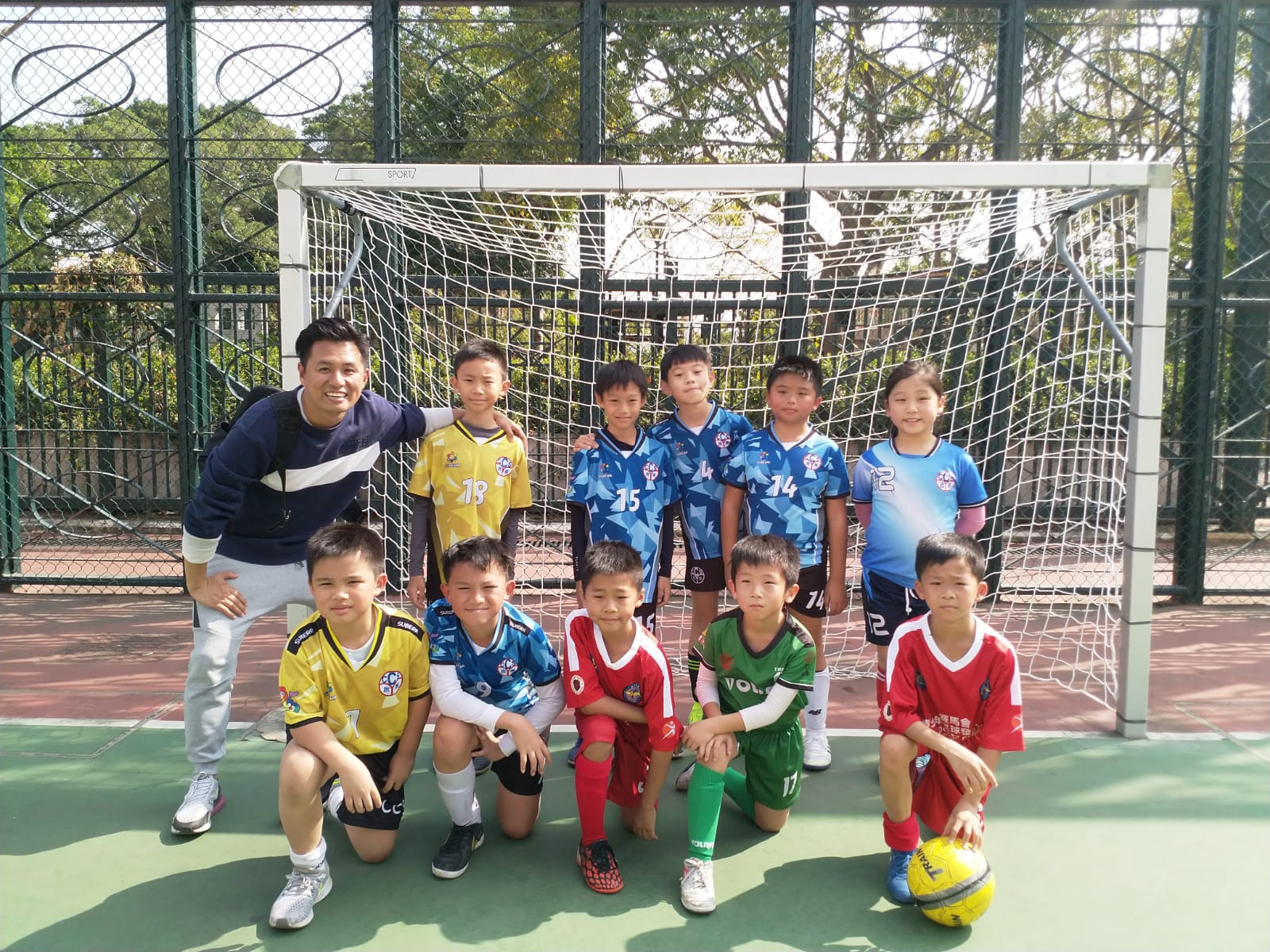 2. Protecting the spine from young, no problem
Spine protection exercises for the whole school
To promote spine protection, we have joined the spine-protecting campus program sponsored by the "Children chiropractic foundation" since 2016. In 2018, our school was honored to be an "excellent spine-protecting campus". All our students participate in exercises to protect their spines during PE lessons, morning assemblies and between lessons.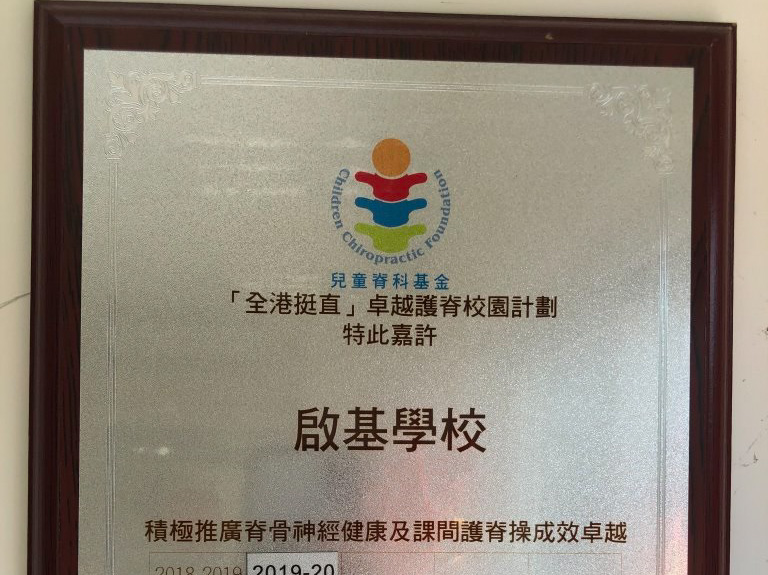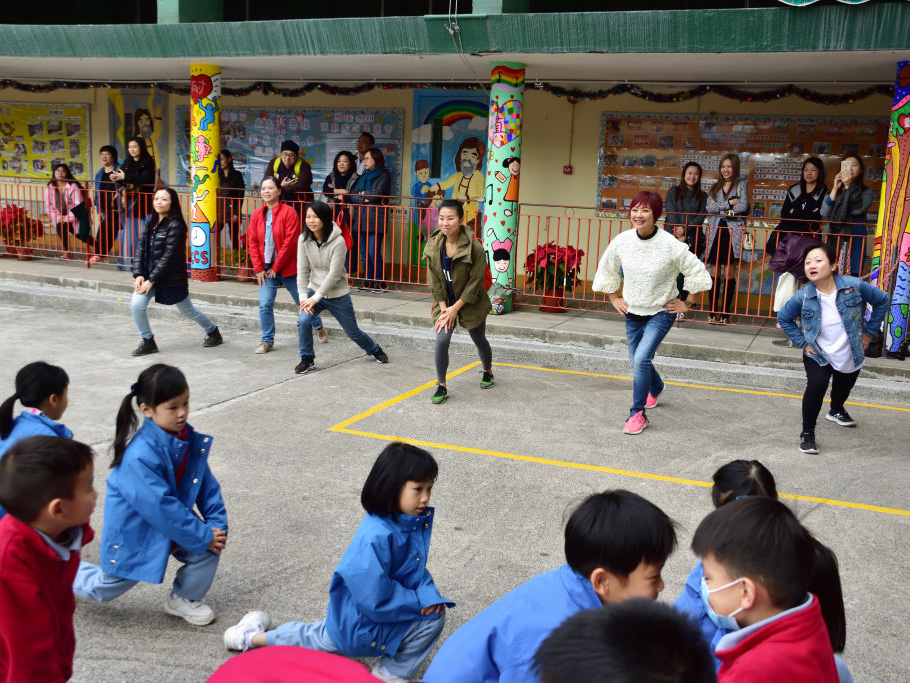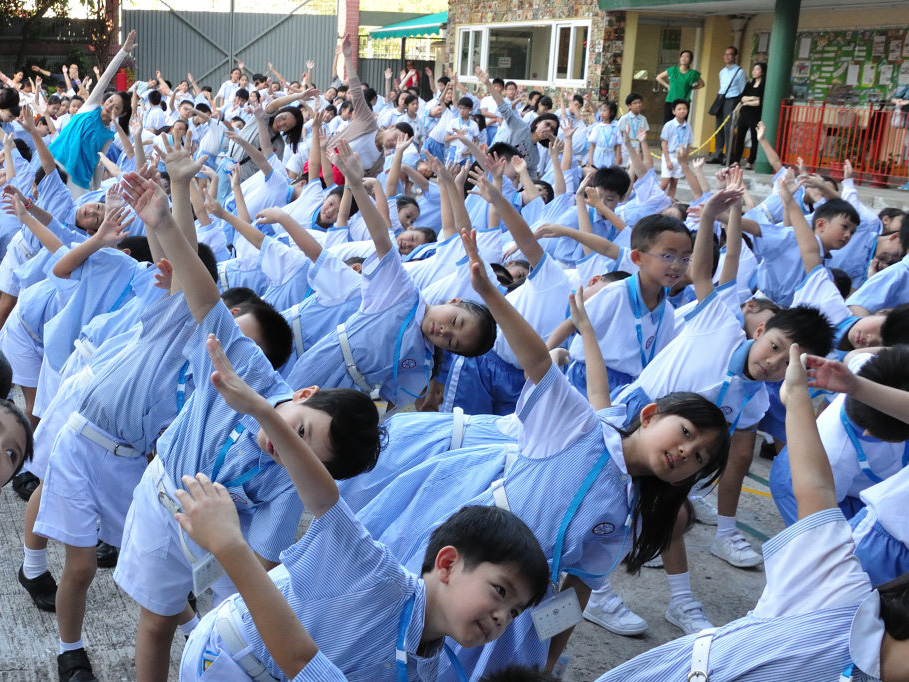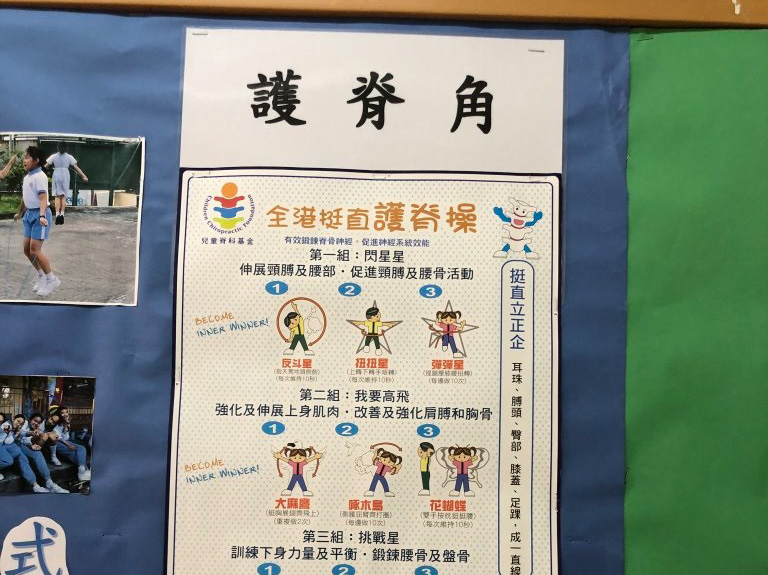 3. When we train in martial arts, we also train our minds. Learn to be righteous.
Wushu classes
To develop our physique, enhance fitness, nurture discipline and perseverance among our students, we have promoted wushu lessons on campus since 2018.
In promoting our national heritage and spirit of Chinese culture, Mr. YT Chow, World wushu champion, was engaged to design various wushu exercises for our students, including Hong Quan, Nunchaku, Wing Tsun, Kungfu fan, etc.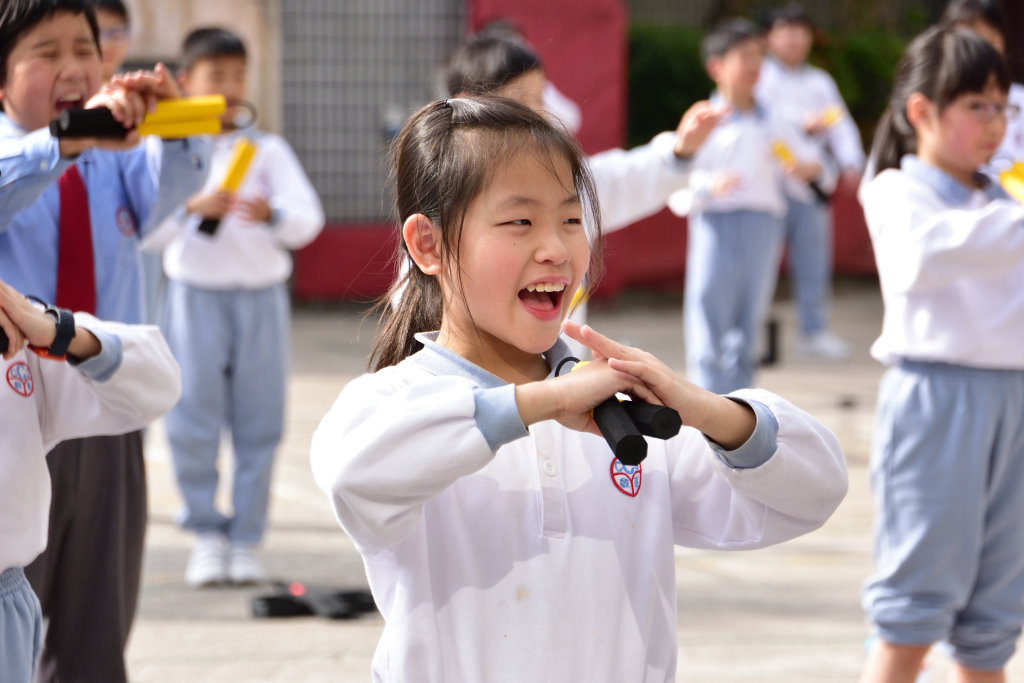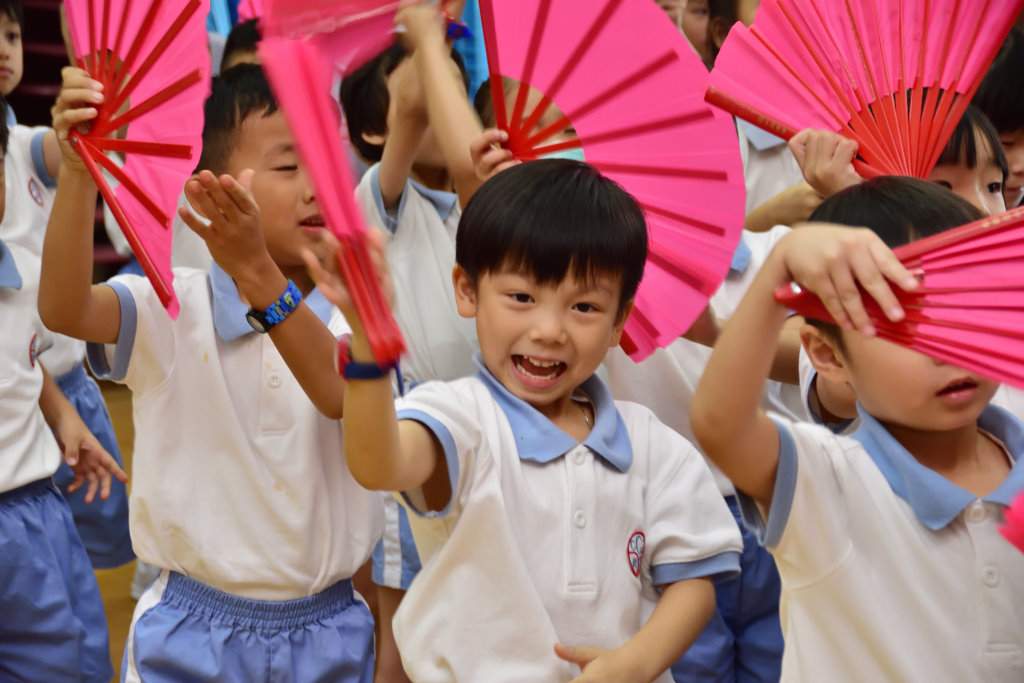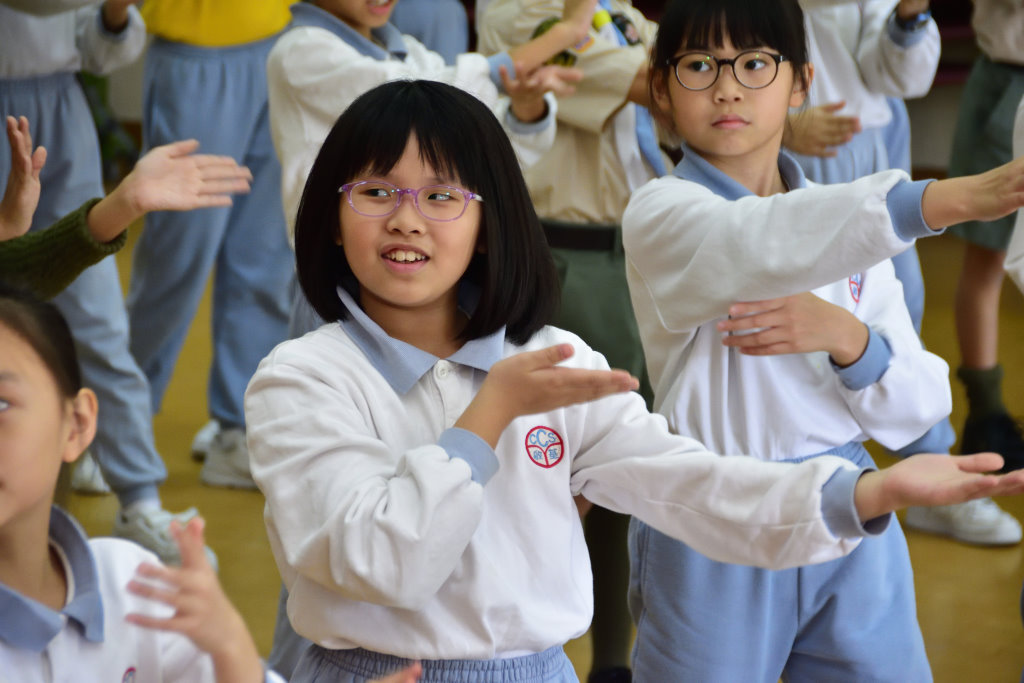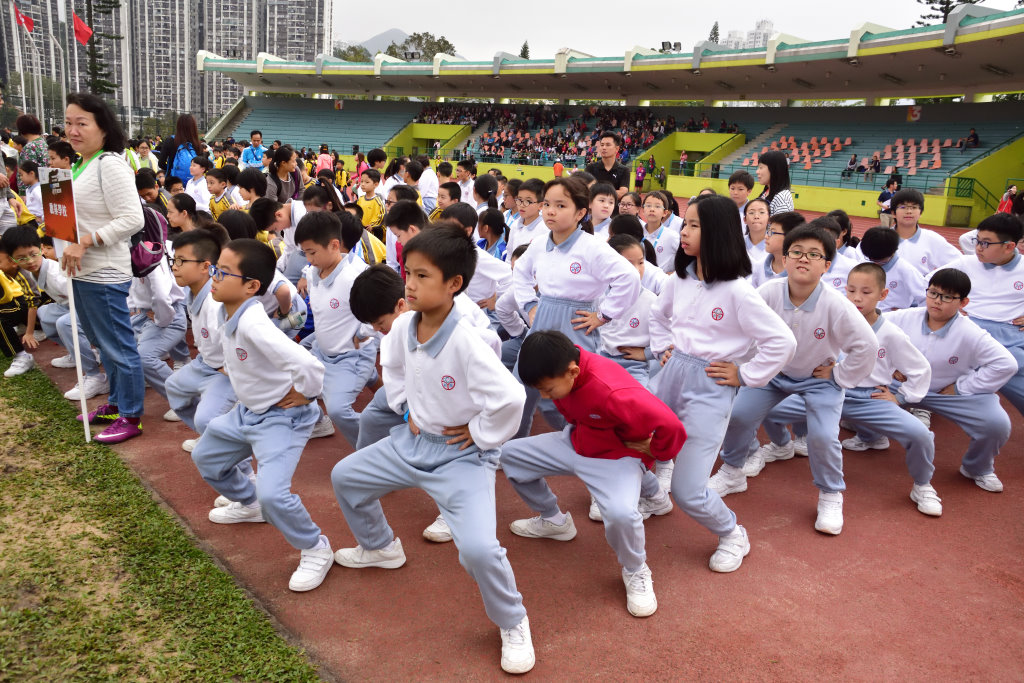 4. Free play is easy, rope skipping is great fun
Fancy rope skipping for the whole school
Rope skipping is a very effective aerobic weight loss exercise.
Through rope skipping, we strengthen our bodies, burn off fat and lose weight!
To enhance students' physical fitness, we promote the culture of rope skipping at school during this academic year. In addition to adding rope skipping to the school-based curriculum, we have set aside a skipping area for students to use during recess, a stop for skipping activities that let students challenge themselves and have fun in their spare time.
In conjunction with rope skipping, each student must buy a beaded rope for use.
(Purchased by school on their behalf)