To ensure a quality curriculum and high teaching standards, we have employed experienced consultants to supervise the development of the Chinese, English and math curricula. Our consultants have held seminars and workshops for parents and teachers, guided teachers on lesson preparation, demonstrated teaching, observed and evaluated classes to enhance the effectiveness of teaching and student learning.
1.Consultant on teaching Chinese: Madam Fong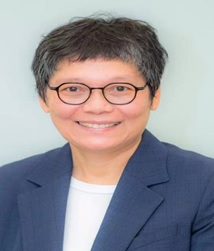 Madam Fong has been our consultant for the Chinese subject since September 2018. Together with our Chinese subject teachers, she prepared lessons, demonstrated teaching, organized teaching workshops, observed classes, etc., engaging in activities that have enhanced teaching effectiveness.
Fong has worked in education in HK for over 30 years. She has taught the Chinese subject in secondary and primary schools. She has also worked as head of the Chinese subject, writing lesson plans and actively encouraged students to participate in various Chinese subject competitions both in and outside school. Before retiring, she was the curriculum head and collaborated with various local universities to promote a school-based curriculum. Happy to share with colleagues in education, she was a speaker for curriculum planning. She was also active in curriculum focus groups at the education bureau as well as university seminars.
Fong has been our consultant for nearly 4 years. In addition to supporting our teachers, she has demonstrated teaching in class, interacting with students and sharing techniques with teachers. Through her guidance, she hopes to enhance teachers' skills in practice, improve students' Chinese learning and stimulate their interest in studying Chinese
2.Consultant on teaching English: Dr. Tang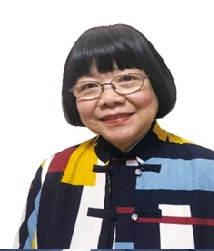 Dr. Tang is our consultant for the English subject. She graduated from Ying Wah Girls School and Northcote Education College. She obtained a diploma in counseling from the social sciences faculty at Shu Yan College, a bachelor's degree in education from CUHK, master's degree in education from HKU and a doctorate in education from CUHK.
In 1999, Dr. Tang was the founding principal of Baptist (Sha Tin Wai) Lui Ming Choi Primary School until her retirement in 2010.
Dr. Tang has worked in primary education for over 50 years and is a dedicated pioneer in the reform of basic education. In addition to further studies, she has travelled worldwide to observe various advanced and effective teaching methods, returned to HK and trained many teachers to apply such methods effectively in local classrooms, with excellent results.
Dr. Tang regularly hosted teaching seminars for teachers at our school, sharing, preparing lessons, observing and commenting classes. Under her leadership, we have completed the curriculum reform from P1 to P6, established a systematic phonics curriculum, actively promoted reading and livening English lessons. Our students are happy to learn, and teachers enjoy teaching. The level of English has greatly improved at school. Students are building a solid foundation in learning English, with significant results.
Dr. Tang's writings include "Think Read Write 1 & 2", "Reading Targets", "Challenges in primary education", "Quality primary education", "Kids repair manual", "Manual for parents", "Dr. Tang's Phonics" & "Magic Phonics", etc.
3.Consultant on teaching math: Mr. Fung and Circle & Square Academy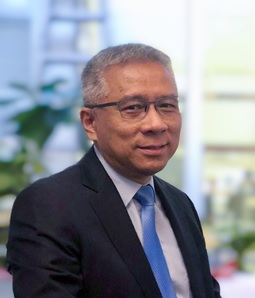 Professor Fung and his team at Circle & Square Academy have been our consultant for the math subject since September 2019. They work with math teachers in lesson preparation, teaching workshops, class observation, etc. to enhance teaching effectiveness.
Professor Fung has worked in education in HK for nearly 40 years, coordinating math teacher training for over 28 years. He has worked as assistant professor at the HK Education University and as chairman of the HK Math education society and is currently the chief consultant for Circle & Square Academy.
Since 1998, he has promoted "teaching mathematically" in HK, leading a group of enthusiastic math teachers to research for over 20 years. He has published widely on primary math, including textbooks like "New century primary math", "School-based math learning" and "Materials for teaching mathematically". In recent years, his research is on math learning challenges and promotion of the professional development of math teachers.
In addition to helping teachers, Professor Fung and his team have also hosted seminars for our parents to help them understand "Teaching mathematically" and enhance students' interest in learning math.